#Zaama
#Zaama is the first series of national televised debates in Tunisian dialect, discussing the country's most pressing political and social issues, and featuring youth alongside well-known Tunisian politicians and analysts.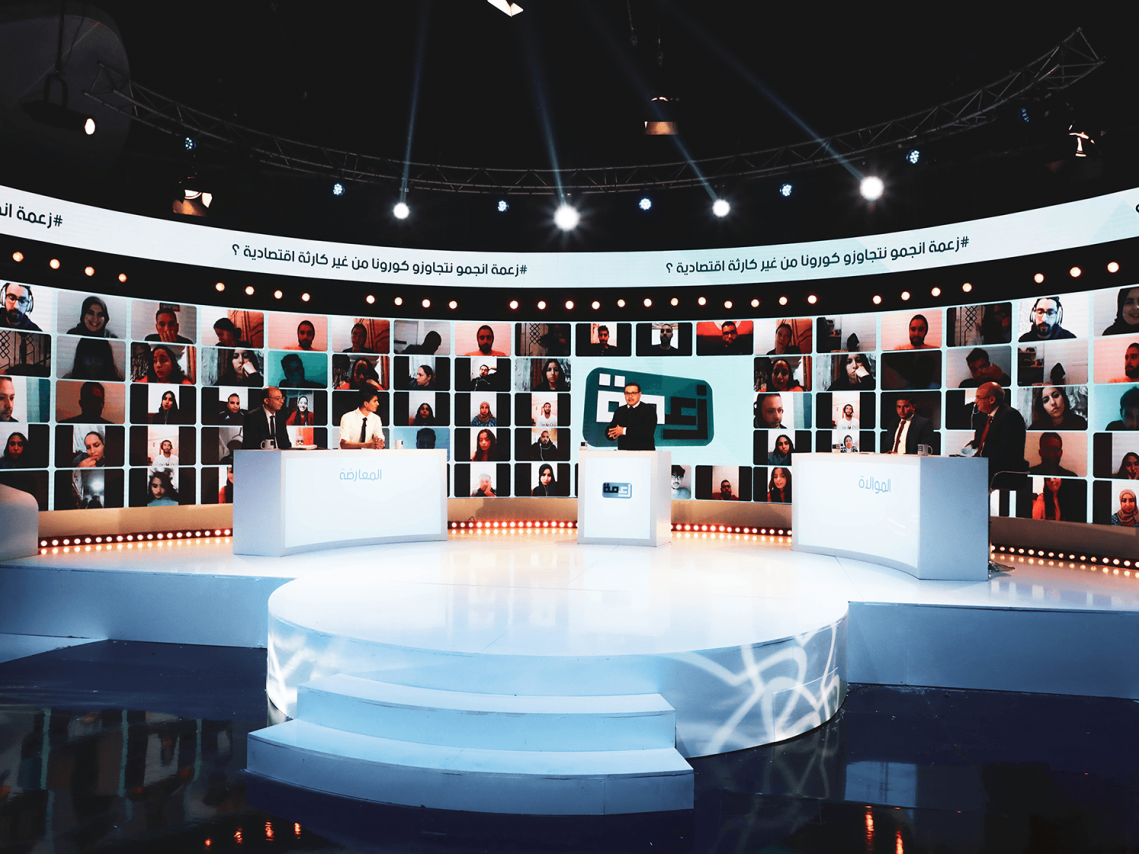 The Munathara Initiative launched #Zaama (a Tunisian colloquial term that, depending on context, signifies doubt, guesswork, possibility or hope) in 2020 as the first Tunisian national series of prime-time televised debates. Using Tunisian dialect to discuss the most pressing political and social issues, Zamaa features youth alongside well-known Tunisian politicians.
Participation in #Zaama is open to all Tunisians. Leading up to the live shows, the Munathara Initiative launches the Musabaqat #Zaama in the form of online competitions that are disseminated on our social media pages and through our official website. Participants are then able to upload a 99-second video to either support or oppose a presented motion. 
Simultaneously, the Munathara Initiative organizes training sessions across Tunisia in order to support youth, women, and marginalized communities (YWM) and provide them with the opportunity to be equally heard. Our network of certified Tunisian facilitators provides debate skills training to these communities and encourages as well as facilitate their participation in the online competitions. 
The videos gathered from both Munathara's online campaign and outreach programs proceed to a public voting stage, where audiences from across the country vote for the arguments and participants they find most convincing. The two winners with the most votes are then invited to participate in the live #Zaama debate, each forming a team with a Tunisian politician with equal speaking time alotted among them.  
The #Zaama national series of televised debates aims at promoting inclusive public debate in Tunisia and in the Arabic speaking world to the broadest number of citizens possible. However, we also believe that youth in the region not only have the capacity, but a right to be represented and heard on major media platforms. We thus hope to provide a forum for new opinion leaders to emerge from among MENA youth, for a much-needed diversification of the political talking sphere in the region.